Downtown Miami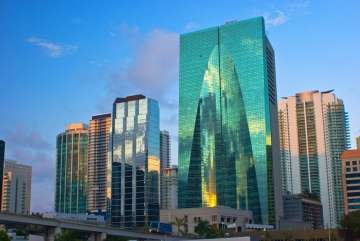 Downtown Miami is a vibrant, metropolitan neighborhood situated between Brickell to the south and Park West to the north.
Often called the "Magic City" by its adoring locals, the ever-changing Downtown Miami neighborhood includes numerous points of interest including museums, arenas, parks, cultural hubs, shops, restaurants, and bars. Home to many popular fine dining restaurants and organic grocer, Whole Foods Market, Downtown Miami is a gourmands paradise.
When considering the wealth of cultural attractions, combined with its generous outdoor recreation spaces, bayside marketplaces, and championship-winning sports teams – it's easy to understand why Downtown Miami is the "place-to-be".
By car, Downtown Miami real estate is just 10 from South Beach and 15 minutes from Coconut Grove, Midtown Miami, and the Miami International Airport.
Downtown Condos for Sale

Sorry we are experiencing system issues. Please try again.