Miami Beach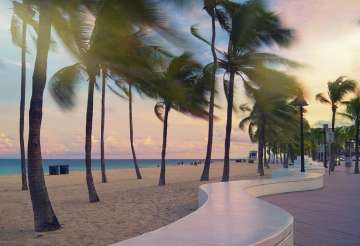 Called "The Beach" by locals, the Miami Beach is known as the neighborhood that makes Miami, Miami. This oft-sought, sultry locale is slathered in sunscreen and sizzles with an energetic nightlife, shopping and dining scene.
Well-recognized for its art-deco district, culture and beaches, the Miami Beach neighborhood is a popular destination for tourists and locals alike. The many cultural centers in the area offers locals an ever-changing roster of exhibitions, performances, events, and lectures.
The hot beaches and cool nightlife of the Miami Beach neighborhood draws people from around the world. With tropical temperatures year-round, stunning beaches, vivacious bar scene, coastal parks, and outdoor cafes, there is no surprise that Miami Beach is known as a peninsular paradise.
Just a short trip from the mainland, yet far away from hectic metropolitan living – Miami Beach is located 20 minutes from the Miami Airport and only 5 minutes from South Beach (5th and Ocean).
Miami Beach Homes for Sale

Sorry we are experiencing system issues. Please try again.